A little history …..
I decided when I was 11 that I needed a tri female rough collie.  After searching, we found a breeder within an hour of us.  Jackie let me pick from 3 of the tri puppies she had available.  I decided to name her Dixie, Hailey's Heart of Dixie.  A year later Jackie introduced me to Junior Showmanship and I was hooked.    Dixie never loved the ring but she never complained either and was such  trooper until my visit to Southland.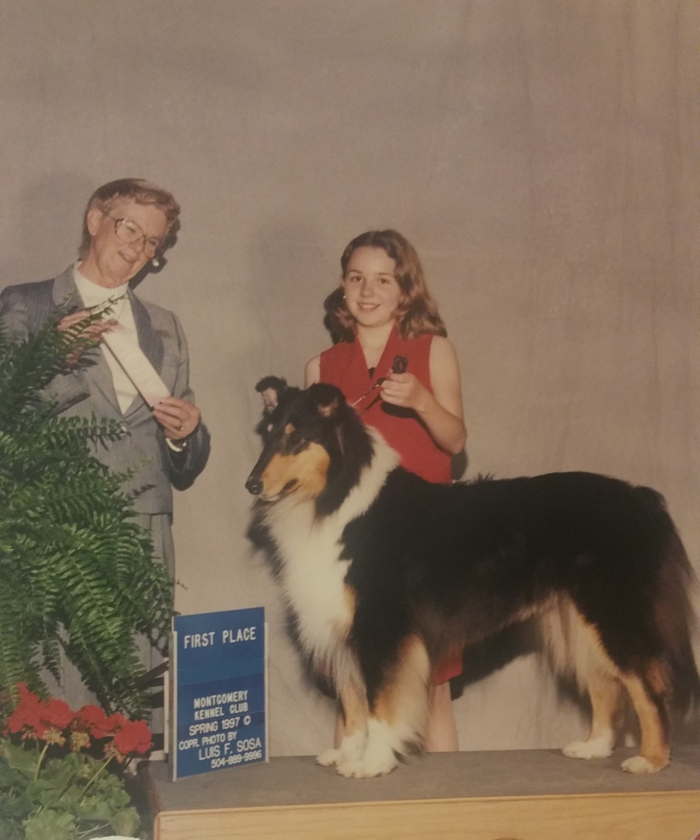 ---
I went to Southland with Dixie's breeder, she was picking out a male from a repeat breeding of a spectacular litter.  After arriving it was brought to our attention that there was another puppy, a blue boy, that was available.  He came home with me as my first show prospect.  Dillon turned out to be a phenomenal JRs dog.  He was a great first dog, I so wish I had been able to utilize  him as he deserved.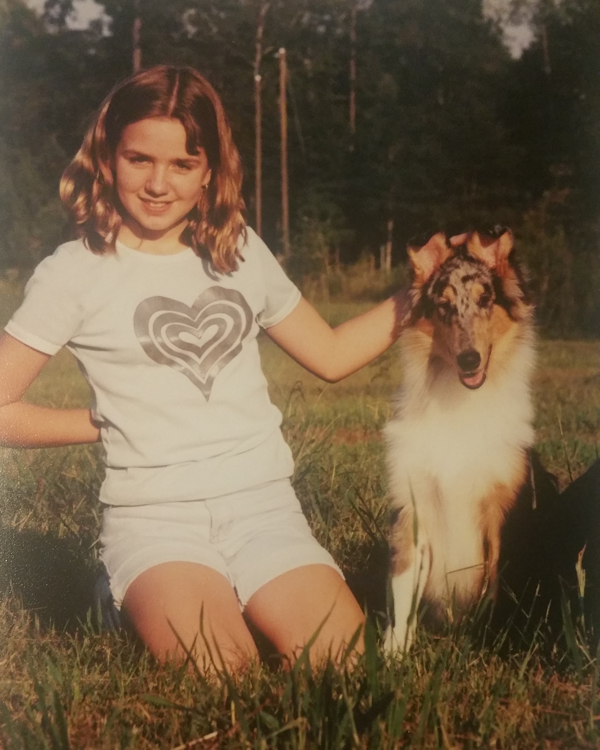 Southland Roselyn's A'Legacy "Dillon" and I summer 1997
Southland's Roguish Rhett x Ch Tartanside Sophistication
---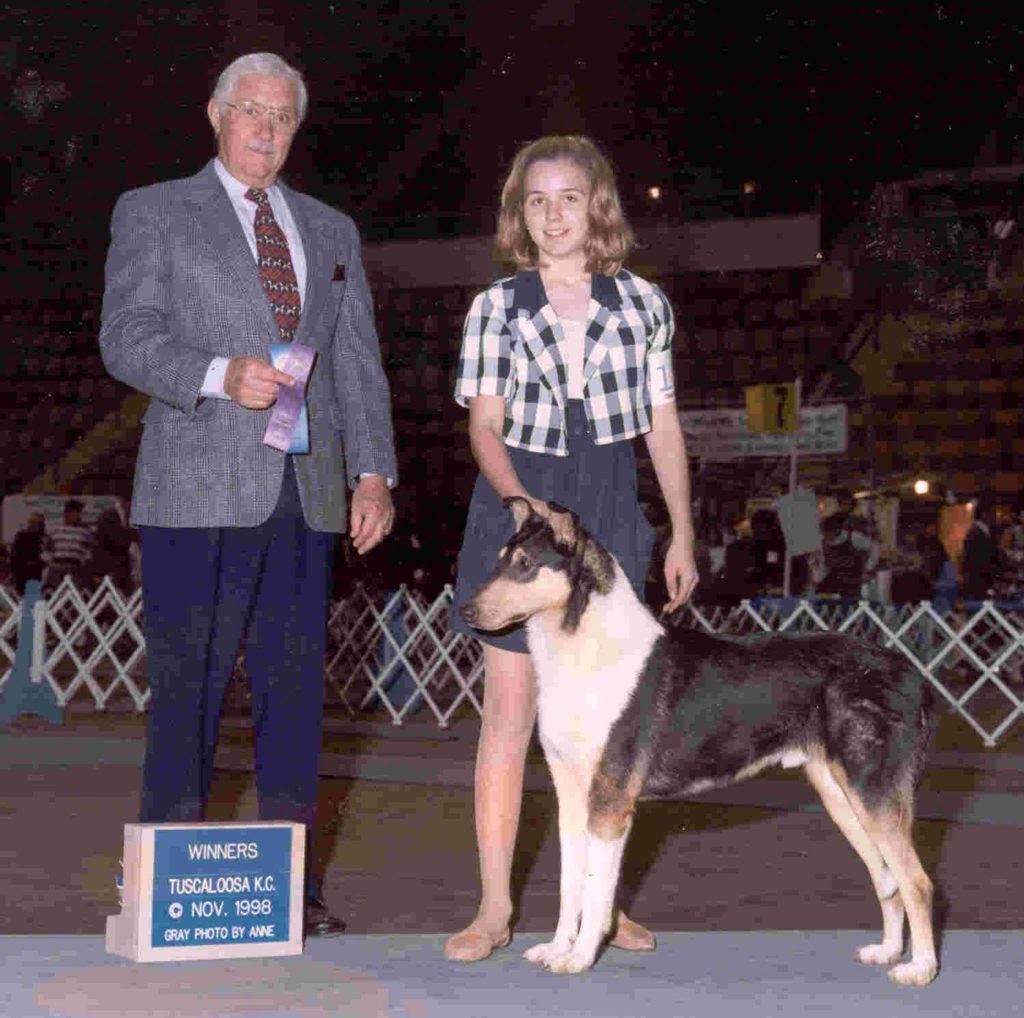 CH Abbeyhill Roselyn Th' Gambler "Maverick"
Maverick was  my first smooth and my first champion.   His sister went Winners Bitch at the National in 1998.
In his first litter Maverick was bred to CH Bo-Dandy's Kisses of Aryggeth and gave me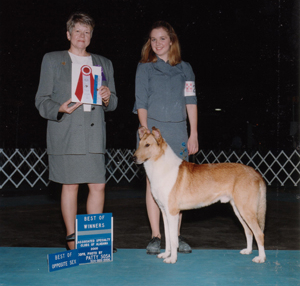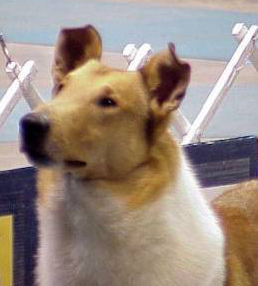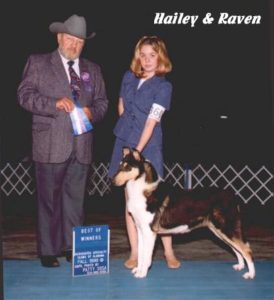 CH Roselyn's Raisin' the Stakes    "Kane"  finished from the Bred-by class and I received my first Bred-by medallion.
4 others from that litter finished.
Kane was bred to CH Bit O'Heaven Icon of Roselyn "Raven"  Raven finished quickly owner handled.  Together they produced "Ryan"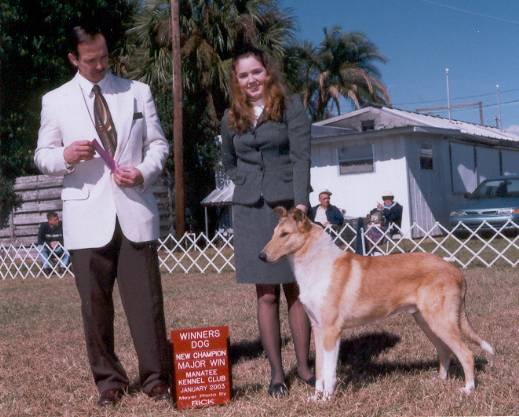 CH Roselyn Mirror Image  finished exclusively from the bred-by class on my 19th birthday.
---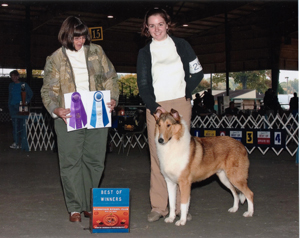 CH Accolade's Respect My Athoritay "Cartman"
Cartman was a very special boy.  He was never happier than in the ring and was a dynamite show dog.  He finished with specialty and all breed majors and made it to the final cut of the 2007 CCA specials.