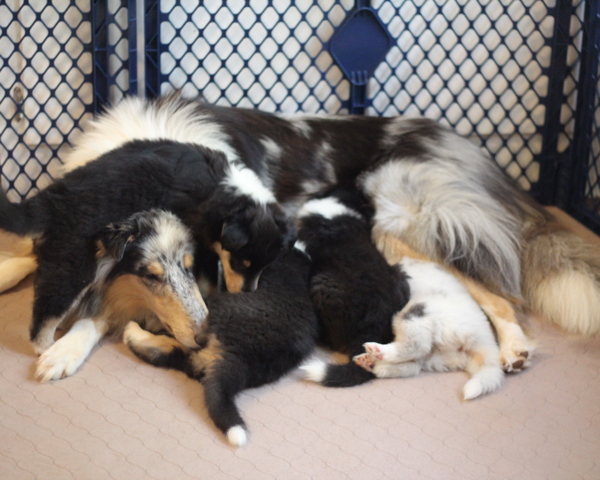 Ashes and her babies August 2015
Our litters are born and raised in the hustle and bustle of our home.  We feel this is an important part of their early socialization and enjoy holding and playing with all the puppies from day one.  Companion puppies are sold on AKC limited registration which allows you to compete in all events except conformation.  Puppies always have the following before going to their new forever homes: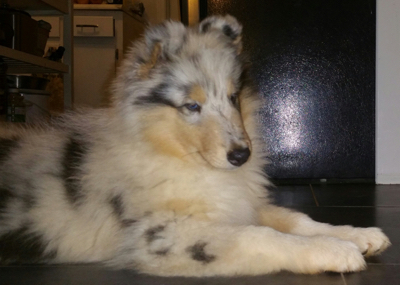 Certified Eye Exam-all puppies are examined between 7-8 weeks by a board certified canine opthamologist
Vaccinations-all puppies will be started on a series of puppy vaccines to ensure their safety as they explore their new world
Microchip-all puppies will have a microchip to ensure they will always make it back home
AKC registration– I will register your puppy for you, all I need from you is the name you wish for them!
Puppy Packet-includes all the documents you need for your vet and anything extra we feel is important about being loved and owned by your new puppy
Our Puppy Application will soon be available for any prospective family to fill out.